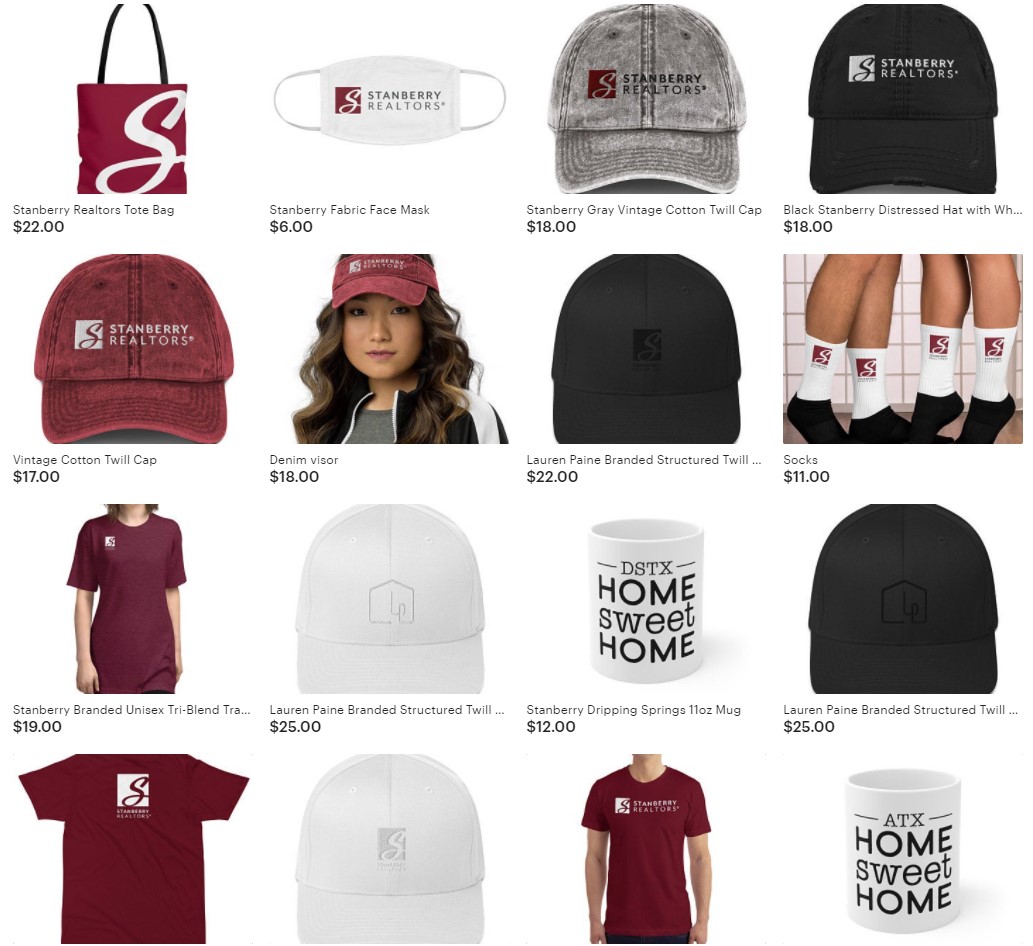 Find terrific client closing gift ideas, items for your SOI, or great Stanberry merch for you to show off your brand at our own Stanberry Etsy Shop. We have shirts, hats, socks, mugs, bags, masks,  and more branded with Stanberry REALTORS logos.
Have your own logo and want to have items printed demonstrating your personal brand as well? We can help with that! Contact marketing@stanberry.com and let's work together to create your items.
Find our official Stanberry REALTORS Etsy Shop here.
Don't see a particular product but think it should be included in the mix? Contact us and we'll see if we can find a source for your item. If you think it's a good idea, chances are you're not the only one. We value your feedback so let us know how we can make the merchandise site better and more useful for you.